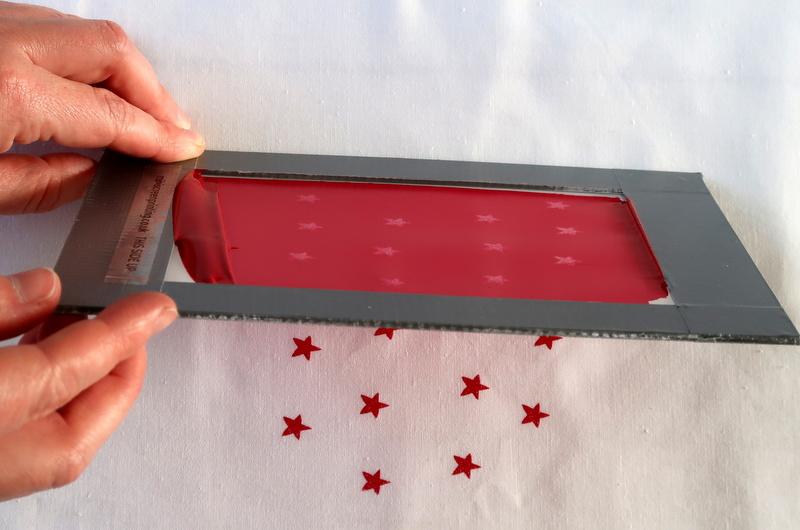 Non-toxic, reusable custom screens
Turn your drawings, photographs, illustrations and text into ready to print Mini Screens; the simple way to start screen printing from the kitchen table without any chemicals or fancy equipment. Print fine details or big blocks of colour onto paper and fabric.
✔️ Each screen is reusable for hundreds of prints
✔️ Best used with water based and eco-friendly inks
✔️ Each screen is made individually and is personalised for you
✔️ Use them for logos and branding, fabrics for sewing and upcycling or handmade wrapping papers and give wraps
➡️ To see the screens in action, watch videos or read the handy guide.
Design your own screen
Upload your own design to be made into an A5 or A4 mini screen, for easy screen printing at home.





Size
| | |
| --- | --- |
| Medium | Large |
| Max image size: 8.5 x 12.5 cm | Max image size: 13.5 x 19.5 cm |
| Frame size: (A5) 15 x 21 cm | Frame size: (A4) 21 x 30 cm |
Image Suitability
Images must be black and white only. 
The image you send in is the image that will be reproduced with the screen. 
Hand drawn images should be scanned into your computer, rather than photographed. 
Digital images should be set to the correct size for your screen choice and have a resolution of 300dpi. Lines must be solid black on a white background.
Text, sketches, doodles and graphic marks will all make suitable screens, but please get in touch if you have any queries before making your order.
Copyright
All artwork must either be designed and created by you, be copyright free or you must have permission to use it. You will need to forward this permission to me so that I can make the screen without breaching copyright.
---
Fabric Printing Workshop (Essex)
Fabric Mini Screen Printing Workshop
Saturday 18 June 2022
10:00-12:30
Join me in the Slamseys Printmaking Studio for a morning of Mini Screen Printing. Use the Mini Screens to customise clothes, create fabrics for upcycling and sewing and print patches for mending.
We'll start with a demonstration of how to use the Mini Screens and talk about designs and pattern making. I'll also cover different ink choices and setting up your screen printing space at home.
This is a fun workshop where you can unwind as you work.
If you would like to order a custom screen to use during the workshop, please let me know and I will arrange this for you.
Saturday 18 June 2022
From 10 a.m. until 12.30 p.m.
Please arrive no more than ten minutes before the workshop begins


Slamseys Printmaking Studio, Blackley Lane, Braintree, Essex, CM77 7QW
Mini Screens and inks will be provided, but you should bring any fabrics that you'd like to print on with you. The best fabrics to bring are light coloured cottons or linens, as these will hold the ink well. 
Small offcuts for little patches

Torn-down old sheets or clothing you no longer wear to be repurposed. 

Plain clothing that you would like to embellish

Pillow cases, tote bags, plain cotton
Make sure you have enough to keep you busy for the session!
---
Screen Printing Squeegee
Rubber tipped squeegee
A lightweight, rubber tipped squeegee for screen printing at home
Lightweight screen printing squeegee
Easy to use on Mini Screens
Choose from Medium of Large to match your screen
For printing on fabrics and paper


---