Ready to Print Mini Screens are a really simple way of screen printing and transferring designs onto fabric or paper – you don't need any chemicals, you don't need a huge space to work in or any fancy equipment.
A5 and A4 screens, burned with your custom design

Non-toxic screen printing at home

Small, lightweight and easy to manoeuvre screens in an acrylic frame

No clamps, equipment or chemicals required

Reusable for hundreds of prints

For printing on fabrics and paper

Avoid the set-up costs and chemicals of traditional photo-stencil screen printing
How are Ready to Print Mini Screens made?
To begin with, you need a black and white only image. It can be a photo, hand-drawn or computer illustration, text or a combination of all of these. You send me a scanned or digital JPG, I will refine and prepare it for 'burning'. I fix light sensitive mesh to a frame and run this through my digital screen maker in a non-toxic screen burning process. The image is now fixed or 'burned' into mesh and can be taped up to keep the water and ink out.
How mini is Mini? What size are the Mini Screens?
The screens come in two sizes, Medium and Large.
Medium screens Maximum image size of 8.5 x 12.5 cm (outer frame size is A5)
Large screens Maximum image size of 13.5 x 19.5 cm (outer frame size is A4)
These handy sizes mean that they are easy to manoeuvre and can be held in place with one hand while you use the other hand to pull the ink through with the squeegee. The large screens are just the right size for printing a single image onto a tote bag and the medium screens fit onto standard greetings cards or can be used to make repeating patterns.
How do you use the Mini Screens?
Read our guide on How to use a Ready to Print Mini Screen for in-depth instructions.
You can print each screen hundreds of times, just make sure you wash it carefully between uses.
I like to use them for personalised birthday cards, wrapping paper and textile projects.
Image Suitability
Images must be black and white only.
The image you send in is the image that will be reproduced with the screen.
Hand drawn images should be scanned into your computer, rather than photographed.
Digital images should be set to the correct size for your screen choice and have a resolution of 300dpi. Lines must be solid black on a white background.
Text, sketches, doodles and graphic marks will all make suitable screens, but please get in touch if you have any queries before making your order.
Copyright
All artwork must either be designed and created by you, be copyright free or you must have permission to use it. You will need to forward this permission to me so that I can make the screen without breaching copyright.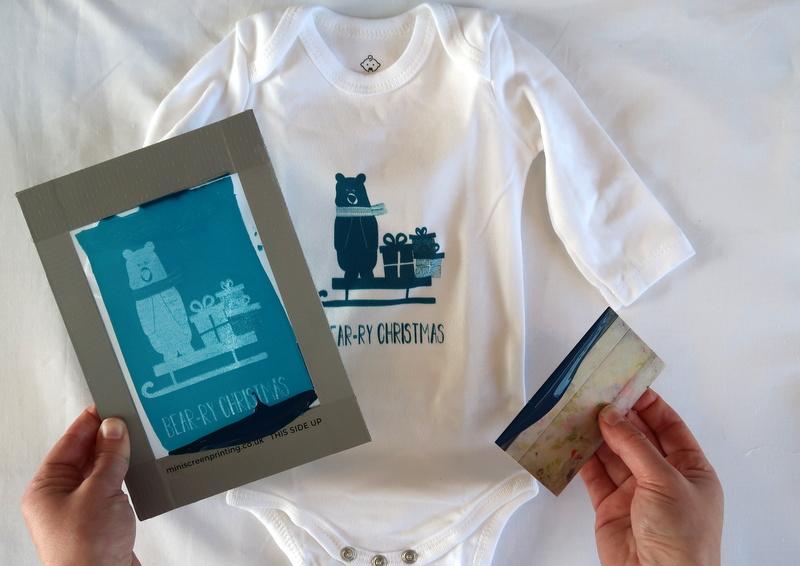 Subscribe
Subscribe to the newsletter for information about Printing workshops and screen printing tips:
Slamseys will use the information you provide on this form to be in touch with you and to provide updates and marketing. Please let us know all the ways you would like to hear from us:
You can change your mind at any time by clicking the unsubscribe link in the footer of any email you receive from us, or by contacting us at info@slamseys.co.uk. We will treat your information with respect. For more information about our privacy practices please visit our website. By clicking below, you agree that we may process your information in accordance with these terms.